When you mention Canadian movies to most people, it's like something out of the blue. Many non-citizens know little to nothing about the rich movie industry that has been more or less encapsulated by the American movie industry, Hollywood.
So to everyone who wants to know more about this beautiful country with its rolling hills and stunning fields, it is time to binge-watch these 20 best Canadian movies of all time. Not only that, if you're looking for great movie deals we've got you as well.
Review of Great Canadian Movies
1. Scott Pilgrim vs. the World (2010)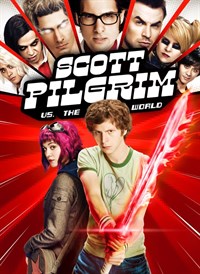 This movie is an adaptation of a comic series by the same name. If you are looking for a cool movie, with lots of laughter, a bit of nerdy apathy, and of course, a huge dose of love and drama, then this famous Canadian movie will blow your mind.
In this adaptation, Scott, played by Micheal Cera is a slacker bass guitarist who falls in love with Ramora played by Mary Elizabeth, and realizes that to be with her, he must combat and defeat all 7 of her evil exes. While fighting for her affection, Scott later realizes that he also has to defend Ramora from his ex-girlfriend.
This short film showed the daily part of Canadian life. Down to the second coffee shops, the public library and other popular hang out spots. All these while giving exciting scenes of scorned and vengeful exes, self-discovery, evil super villains, and the triumph of love in the end. Edgar Wright definitely did a great job!
In the words of A. O. Scott, who made the film a New York Times "critics pick", Scott Pilgrim vs the World is "the best video game movie ever."
Movie Details
Award(s)
| | | |
| --- | --- | --- |
| Organization | Year | Award Name |
| Awards Circuit Community Awards | 2010 | Honorable Mentions |
| Empire Awards, UK | 2011 | Best DirectorEdgar Wright |
| Golden Schmoes Awards | 2010 | Best Comedy of the Year |
2. Atanarjuat: The Fast Runner (1997)
Atanarjuat, The fast runner was named "The greatest Canadian movie of all times", according to the Toronto international film festival. In fact, it was the first movie produced that depicted the Inuit people of Canada.
Directed in the same language and acted by an Inuit cast, this epic movie showed millennia-old folklore, passed from one generation to the next.
It tells the heart-wrenching story of Atanarjuat who had to battle with the Oki, son of the tribal chief to marry the woman he loved. Although he won the battle, the victory was short-lived by his second marriage to Oki's sister.
This marriage seemed to trigger many other disasters that plagued their tight-knit community. Perhaps the climax of this Canadian movie was the scene where Atanarjuat has to run naked with bloodied feet across the wild and harsh tundra in order to save his life.
One review that will help you appreciate Atarnajuat, the fast runner is that of Leonard Maltin who awarded the film four stars, calling it "A privileged peek into Inuit culture and a stirring, deeply personal drama."
Movie Details
Award(s)
| | | |
| --- | --- | --- |
| Organization | Year | Award Name |
| American Indian Film Festival | 2002 | Best FilmZacharias Kunuk (director) |
| American Indian Film Festival | 2002 | Best ActorNatar Ungalaaq (actor) |
| American Indian Film Festival | 2002 | Best ActressLucy Tulugarjuk |
3. My Winnipeg (2007)
My Winnipeg, is a documentary about Winnipeg city, in the very heart of Canada. Produced by Guy Maddin, it is no surprise that what you might expect to be a plain documentary movie, spouting history and facts is much more than that.
It creates a fantasy-like scenario, buried in the factual aspects of Guy Maddin's hometown. After watching this movie, you would be compelled to check if some of the shocking but possible claims about the city are actually true.
For instance, questions like; Does Winnipeg indeed have two separate taxi companies, one working the major streets, the other confined to the back alleys? Is it true that the city fathers used to sponsor an annual treasure hunt in which first prize was a one-way ticket out of town? Did horses, fleeing a fire in the 1920s, actually freeze to death in the river, their icebound heads providing props for skaters? Is there really a municipal law against throwing away old signs? Where some of the streets named after well-known prostitutes and brothel owners?
My Winnipeg definitely makes the list of top Canadian movies and a whole lot of people out there think so too. In fact, My Winnipeg received consistent critical praise after its release.
As of July 9, 2015, Rotten Tomatoes noted that 94 percent of critics gave the film positive reviews! If you would like to watch Winnipeg you can get it at a cheap price on movie buying sites like this one.
Movie Details
Award(s)
| | | |
| --- | --- | --- |
| Organization | Year | Award Name |
| Chlotrudis Awards | 2009 | Best DirectorGuy Maddin |
| San Francisco Film Critics Circle | 2008 | Best Documentary |
| Toronto Film Critics Association Awards | 2007 | Best Canadian FilmGuy Maddin |
4. Ravenous (2017)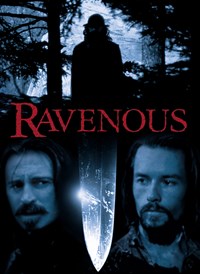 One of the most popular Canadian movies, it brings a fresh breath to the genre of a zombie apocalypse. Ravenous is a race against something worse than death for the little group of survivors including a little girl named Zoe.
This Canadian film is set in rural Quebec and shows the true Canadian landscape. It shows a different zombie reality than most movies.
One unique feature of the movie is the way zombies build these huge shrines made out of mundane objects and seem to worship it. There's still an element of reasoning in these creatures.
At the end of the film, only Zoe is left from the initial group of survivors and finally gets picked by a stranger in a streetcar.
According to Joe Leydon, "Robin Aubert's idiosyncratic and nuanced drama breathes fresh life into the zombie apocalypse subgenre". This is one horror movie that crowns all others.
Movie Details
Award(s)
| | | |
| --- | --- | --- |
| Organization | Year | Award Name |
| Festival du nouveau cinéma | 2017 | Best Film – Stéphanie Morissette |
| Festival du nouveau cinéma | 2017 | Best Director – Robin Aubert |
| Festival du nouveau cinéma | 2017 | Best Supporting Actress – Brigitte Poupart |
5. The Grand Seduction (2013)
The grand seduction as the name implies was a large ruse, played on a doctor by the people of a small, dying town in a desperate bid to save their town.
This popular Canadian movie shows an elaborate plan by the town people. Filled with lies, deceit, desperation, heartbreak, betrayal and most importantly, hope, it is definitely one of the best Canadian movies you will find out there.
In the words of a critic, "The Grand Seduction is a charming movie that exceeded my expectations. It brought attention to the plight of those living in the wreckage of the broken fishing industry without becoming a depressing enviro-movie."
Movie Details
Award(s)
| | | |
| --- | --- | --- |
| Organization | Year | Award Name |
| Canadian Screen Awards, CA | 2014 | Performance by an Actor in a Supporting RoleGordon Pinsent |
| Directors Guild of Canada | 2014 | Direction – Feature FilmDon McKellar |
6. Goon (2012)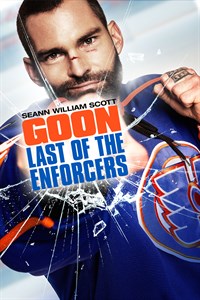 Goon is a sports movie based on the life and facts of a hockey enforcer. The main actor in the movie, Doug Glatt started out as a bouncer. With more brawn than brain, he feels cut off from society, a pariah of some sort made more obvious because of his intellectual family history.
In the process of watching a hockey match, he gets involved in a fight and so begins a daunting, brutal but exciting life as a hockey enforcer. (You can check out our best sports movies as well) There's a bit of romance, violence, and suspense that comes with any type of sports movie.
Robert Koehler of Variety magazine praised the performances "The picture has a first-rate team of actors who visibly enjoy their roles and the sharp dialogue by Baruchel and Goldberg."
Goon is a great Canadian film to watch in any mood or season.
Movie Details
Award(s)
| | | |
| --- | --- | --- |
| Organization | Year | Award Name |
| Canadian Comedy Awards | 2013 | Best Film |
7. One Week (2008)
One week, directed by Michael McGowan and officially released in cinemas in 2009 made marks as one of the best Canadian movies.
Joshua Jackson acts as Ben Tyler, a man recently diagnosed with cancer. Rather than going for the urgent treatment that he needs, he decides to take a motorcycle trip from Toronto across Canada to Vancouver Island. Ben's trip brings to mind our best travel movies post.
Sort of a last-minute decision to live out his time left to the fullest. On the trip, he comes in contact with a lot of people, who helped reshape his views on life, dreams, relationship, and career.
One alluring thing about this movie is its scenic backdrop of the Canadian landscape as well as an all-Canadian soundtrack.
David Nusair from Reel Film Reviews commented that one week is; "…a moving and tremendously involving piece of work." If you're curious to see how it all went down in Last Week, you can get the film via discount movie deals on this site.
Movie Details
Award(s)
| | | |
| --- | --- | --- |
| Organization | Year | Award Name |
| Genie Awards | 2010 | Best Performance by an Actor in a Leading Role – Joshua Jackson |
8. Leolo (1992)
In Mile End, Montreal, Léo is a young boy living in a rented apartment with his dysfunctional family. He serves as a narrator for the movie.
Leo tries to escape the reality of his life by burying himself deeper into a fantasy world and the book L'avalée des avalés by Québécois novelist Réjean Ducharme. He believes his father is insane and denies being his son.
After having a dream in which his mother got pregnant for him after falling into a cart of tomatoes contaminated by an Italian man's semen, Leo began to see himself as Italian rather than French Canadian and adopts the name Léolo Lozo.
David Denby of New York magazine panned the film as "the most maladroit film I've seen in ages"
Leolo has definitely earned itself a spot in the top Canadian movies ever and is definitely a must watch!
Movie Details
Award(s)
| | | |
| --- | --- | --- |
| Organization | Year | Award Name |
| Fantasporto | 1993 | Best DirectorJean-Claude Lauzon |
| Genie Awards | 1992 | Best Achievement in Costume DesignFrançois Barbeau |
| Genie Awards | 1992 | Best Achievement in Film EditingMichel Arcand |
9. Crash (1996)
As with most graphic movies, the release of Crash came with a lot of disputes and differential views. Notwithstanding, this movie made history as one of the most stirring Canadian movies of all time.
It tells the story of a couple; Ballard and his wife, in an open marriage and their involvement with a cult or group led by Vaughan that have sexual fetishes centered around car crashes.
This film is filled with violence, graphic sexual scenes, and powerful insight into the human mind. Not for the faint-hearted, the film's climax peaks when Vaughan dies in a deliberate crash.
The ending of the movie is equally stirring with another intentional crash where Ballard runs into his wife's car, just as she intentionally unbuckled her seat belt. As he caresses her wounded body on the grass, she replies that she is not injured and they make out under the flipped car.
Perhaps the best way to describe this David Cronenberg's movie is as in the word of a critic; "A provocative film that intrigues and disgusts in equal measures, 'Crash' a brilliant adaptation of Ballard's book and a fantastic film in its own right."
Movie Details
Award(s)
| | | |
| --- | --- | --- |
| Organization | Year | Award Name |
| Adult Video News Awards | 1998 | Best Alternative Adult Feature Film |
| Cahiers du Cinéma | 1996 | Best FilmDavid Cronenberg |
| Cannes Film Festival | 1996 | Jury Special Prize – David Cronenberg |
10. Confessions of a Dangerous Mind (2002)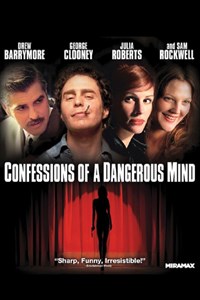 The confessions of a dangerous mind is a biography of the popular game show host and producer, Chuck Barris played my Micheal Cera
Tired of being rejected by the beautiful women he lusts after, Chuck Barris migrates to Manhattan to become an NBC page with dreams of becoming famous on television but is eventually fired. Chuck's move to Manhattan brings to mind our best immigration movies post.
He moves back to Philadelphia and becomes Dick Clark's personal assistant on American Bandstand in 1961.One night after Barris is kicked out of a bar for fighting, he is approached by CIA agent Jim Byrd, who recruits him as an assassin.
Returning from a mission in Mexico, Barris finds that the woman he was involved with had become a hippie. Peter Travers of Rolling Stone magazine wrote that the film carried a perfect balance of dark humor and psychological drama. If it's good enough for Peter Travers, I am certain it will be good enough for you.
Movie Details
Award(s)
| | | |
| --- | --- | --- |
| Organization | Year | Award Name |
| Berlin International Film Festival | 2003 | Best ActorSam Rockwell |
| Broadcast Film Critics Association Awards | 2003 | Best WriterCharlie KaufmanFor Adaptatio |
| Chicago Film Critics Association Awards | 2003 | Most Promising PerformerMaggie Gyllenhaal |
11. Last Night (1998)
Last night is a Canadian movie that resonates very closely with almost everyone who witnessed the turn of the new millennia. In this popular Canadian movie set in Toronto, groups of friends and families prepare for their last day on earth, the end of the world.
It shows the struggle to come to terms with the worlds' end. Not just that, the desperate attempts of some people, like Craig, to live life to the fullest by having every sexual fantasy he has dreamt of.
Others like Duncan and Sarah make a suicide pact among themselves. Last night is an engrossing and stirring movie that scrutinizes the 'end of the world' through comedy.
Colin McNeil of Metro News wrote about it; "Last Night is perhaps the most upbeat end-of-the-world movie you'll ever see."
Movie Details
Award(s)
| | | |
| --- | --- | --- |
| Organization | Year | Award Name |
| Canadian Comedy Awards | 2000 | Film Directing – Don McKellar |
| Cannes Film Festival | 1998 | Best Actress Sandra Oh |
| Cannes Film Festival | 1998 | Best Supporting Actor Callum Keith Rennie |
12. Mommy (2014)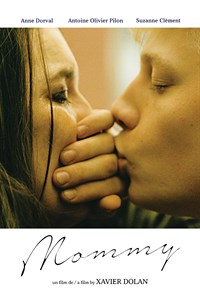 Mommy, directed by Xavier Dolan is a French -Canadian movie that portrays a heart-wrenching relationship between a financially distressed widow and her troubled teenage son.
In a conjectural world where parents can commit troubled kids (you can also check out our best kids movies) to public hospitals, we see this widow, Die, struggle to raise her son, Steve despite his violent tendencies.
One major scene that will leave your heart in your throat is when Steve attempts to choke his mother after presenting a beautiful necklace to her and she accuses him of stealing it.
Mommy will stretch your emotions to the widest point, it will give you hope and snatch it out of your hand. It is realistic yet unreal but most of all, It will make you feel more alive than you have been in a while.
Brendan Kelly of the Montreal Gazette gave it five out of five stars, calling it "the absurdly prolific young auteur's best film yet" and "an ode to the strength of tough working-class single mothers everywhere."
Movie Details
Award(s)
| | | |
| --- | --- | --- |
| Organization | Year | Award Name |
| Association of Polish Filmmakers Critics Awards | 2014 | Best Foreign FilmXavier Dolan |
| Bodil Awards | 2016 | Best Non-American Film |
| Canadian Screen Awards, CA | 2015 | Best Motion PictureXavier DolanNancy Grant |
13. The Sweet Hereafter (1997)
Tragedy strikes a small rural town of Sam Dent. On a clear winter morning, a Canadian school bus runs into a frozen lake, killing 14 kids and injuring several others including Nicole.
Amid their grief and pain, a lack of focus, and no one to pour out their frustration and blame on, the relatives of these kids are approached by a hotshot lawyer from the city, Mitchell Stephens acted by Ian Holmes, you can also check out our best lawyer movies if you're interested.
Mitchell encourages them to file a lawsuit against the town and the company that made the bus for the accident. While preparing for the case presentation, the past catches up with Mitchell and the people of Sam Dent.
The sweet hereafter makes you ask questions like, why do we as humans always need to cast blame on someone or something? How do we deal with life struggles and pain?
Entertainment Weekly gave the film an A, saying it "puts you in a rapturous emotional daze," and calling it a "hymn to the agony of loss".
This gripping Canadian movie shows the deepest emotions of the heart.
Movie Details
Award(s)
| | | |
| --- | --- | --- |
| Organization | Year | Award Name |
| Atlantic Film Festival | 1997 | Best Canadian Film or Video over 60 MinutesAtom Egoyan |
| Boston Society of Film Critics Awards | 1997 | Best Supporting ActressSarah Polley |
| Boston Society of Film Critics Awards | 1997 | Best Film |
14. Blade Runner (2017)
Blade runner 2017, directed by Denis Villeneuve was a huge success as a sequel to Scott's Blade Runner released in 1982 and it is also one of the top-rated Canadian films
For lovers of futuristic sci-fi, there's no other place you want to be than in front of a screen watching this amazing action-packed movie.
Officer K, with the Los Angeles Police Department, is tasked with finding and retiring (killing) a rogue replicant. In the process, he digs up dangerous memories that make him question all he has ever known.
Rotten Tomatoes consensus describes the film as "Visually stunning and narratively satisfying, Blade Runner 2049 deepens and expands its predecessor's story while standing as an impressive filmmaking achievement in its own right." Blade Runner is definitely a must-watch and it is available on some of the best movie deals we have on this site.
Movie Details
Award(s)
| | | |
| --- | --- | --- |
| Organization | Year | Award Name |
| Academy Awards, USA (Oscar) | 2018 | Best Achievement in CinematographyRoger Deakins |
| Academy Awards, USA (Oscar) | 2018 | Best Achievement in Visual EffectsJohn NelsonGerd NefzerPaul LambertRichard R. Hoover |
| Academy Awards, USA (Oscar) | 2018 | Best Achievement in Sound EditingMark A. ManginiTheo Green |
15. C.R.A.Z.Y. (2005)
Are you looking for movies you can get at the lowest price? C.R.A.Z.Y is one of them and it is a Canadian movie set in Quebec that the entire family can freely watch. It tells the story of a close catholic family with a teenage son who is experiencing sexual disorientation.
His family, particularly his father feels disappointed in having a son that might be gay and it creates friction between them as their relationship crumbles.
Trying to cover up this new side of himself, Zac dates his long-time friend, Michelle but she soon discovers his secret. The end of this movie shows the triumph of family as Zac's father accepts his son irrespective of sexual orientation.
This live-action movie was assessed by Susan Walker of the Toronto Star as "moving, funny, truthful".
Movie Details
Award(s)
| | | |
| --- | --- | --- |
| Organization | Year | Award Name |
| AFI Fest | 2005 | Best Feature FilmJean-Marc Vallée |
| Atlantic Film Festival | 2005 | People's Choice AwardJean-Marc Vallée |
| Boulder International Film Festival | 2006 | Best ActressDanielle Proulx |
16. Gunless (2010)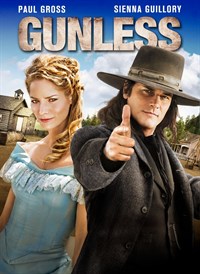 Gunless, is a Canadian movie through and through. It was filmed in British Columbia and directed by William Phillips, a Canadian filmmaker. A great comedy movie that shows the disparity between the American Wild West and Canadian towns.
Gunless is about a gunslinger, Sean, an outlaw who thinks that the best way to settle a dispute is by the speed of drawing a gun. Sean, hunted by people who wish to see him dead, comes into this Canadian town and the people accepted him, stood by him even defended him when his enemies came looking.
Perhaps one of the most hilarious scenes of this short film is when Sean accidentally shoots himself in the ass when trying to fix the Jammed-up gun. This scene particularly reminds us of 9-year-old Ralph who wanted a gun for Christmas in the movie, A Christmas Story. You can check out our best Christmas movie for kids post for the movie review.
Besides the comedy, the message of unity, forgiveness and love comes through quite glaringly in this movie. Lastly, Gunless preaches peace…resolution of conflicts through means other than violence and I think that's a lesson the world really needs.
In the words of Toronto Sun,
"… it'll probably be the least depressing Canadian film this year. A feel-good experience, in fact."
Movie Details
Award(s)
None as of the time of writing this post.
17. Bon Cop, Bad Cop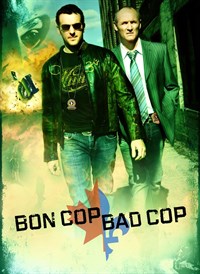 Another made in Quebec thriller, Bon Cop, Bad Cop is a fun-filled movie you do not want to miss. The fact that you can get the movie via some of the best movie deals just makes it better. It also gives off the vibe from some of the movies in our action-comedy movies post.
This is a sequel to the initial movie and following the events of the first film, Feore and Huard remained friends but have gradually grown apart as their lives and careers have taken them in different directions.
Ward is now a senior officer with the Royal Canadian Mounted Police, while Bouchard remains undercover with the Sûreté du Québec. This time, their roles are reversed: Ward takes the lead and has his turn experiencing challenges in his personal life.
In the present day, the two are reunited to investigate a car theft ring which turns out to be a front for a much bigger terrorist plot.
Here is what Peter Howel, a Toronto star thinks about the movie, "A movie that's not just very good, but also tres bien"!
Movie Details
Award(s)
| | | |
| --- | --- | --- |
| Organization | Year | Award Name |
| Canadian Comedy Awards | 2007 | Pretty Funny Film WritingAlex EpsteinPatrick HuardLeila BasenKevin Tierney |
| Genie Awards | 2007 | Best Motion PictureKevin Tierney |
| Genie Awards | 2007 | Best Achievement in Overall SoundDominique ChartrandGavin FernandesNathalie MorinPierre Paquet |
18. Goin' Down the Road (1970)
It tells the story of two young men who decide to leave the Maritimes, where jobs and fulfilling lives are hard to find, for the excitement and perceived riches of Toronto.
They try to meet up with their relatives to get help in finding jobs but they are shunned and ignored by their relatives for unrefined behavior.
They struggle in the bustling town to make a living amidst love and tears, growing relationships etc. The movie is generally regarded as one of the best and most influential Canadian films to hit Canadian cinemas in the 20th century.
Chicago Sun-Times critic, Roger Ebert says, "Goin' Down the Road is about hard times here and now, and it's the best movie to hit town in a long time."
Movie Details
Award(s)
| | | |
| --- | --- | --- |
| Organization | Year | Award Name |
| Canadian Film Awards | 1970 | Best Feature FilmDonald Shebib |
| Canadian Film Awards | 1970 | Best Performance by a Lead ActorDoug McGrathPaul Bradley |
| Taormina International Film Festival | 1971 | Best Director -Donald Shebib |
19. Brokeback Mountain (2005)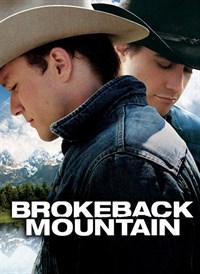 Brokeback mountain is a romantic story of love found and lost. Two young men, Enis and Jack, desperate for a job and are hired to herd sheep through the summer on Brokeback mountain.
There's a lot of drama, suspense, and intrigue as they develop a passionate and sexual relationship. Eventually, they move on, Enis gets married and starts a family and Jack also has a kid with a Texas female rodeo rider.
Years later, they meet again and jack tries to convince Enis of a long-term relationship but the fear of being discovered and even killed for homosexuality stops them from being together.
This film carries a message of love, missed chances and sacrifices. So grab a box of popcorn and sit back to enjoy one of the best Canadian movies ever. Brokeback Mountain is such a romantic movie and we think watching it will inspire you to read up our best romantic movies post.
In the words of Peter Bradshaw, "The whole movie is a rich, spacious, passionate way of showing, not telling, feelings that dare not speak their name — and doing so with superb intelligence and magnificent candour."
Movie Details
Award(s)
| | | |
| --- | --- | --- |
| Organization | Year | Award Name |
| Academy Awards, USA (Oscar) | 2006 | Best Achievement in DirectingAng Lee |
| Academy Awards, USA (Oscar) | 2006 | Best Writing, Adapted ScreenplayLarry McMurtryDiana Ossana |
| Academy Awards, USA (Oscar) | 2006 | Best Achievement in Music Written for Motion Pictures, Original ScoreGustavo Santaolalla |
20. Les Boys (1997)
Les boys or rather, 'The boys' is a Canadian hockey movie. These men from varying professions play for a pub owner in a low-level amateur hockey league. The pub owner is in a gambling debt of $50 000 to the head of the local mafia. When the pub owner could generate just half of the money, the mafia boss threatens to maim him and finally proposes an ultimate wager. – a game between Les Boys and his own team.
The pub owner will lose his pub if les boys lose and be cleared of the debt if the win.
While preparing for the big day, several little plots spring up. The partners of the hockey players are unsatisfied with their relationships and several schemes are underway.
Ultimately, Les boys save the day after a suspense-filled game.
To sum it up, Les boys movie review, it is "A strong comedy with a simple, plausible script that never treats itself as any more than it is; One great sports comedy." For more reviews of sports centred films, check out our best soccer movies, best sports movies and best baseball movies post.
Movie Details
Award(s)
None as of the time of writing this post.
FAQS
Are there Canadian movies about love?
There are several Canadian love movies. Some listed above include Gunless, Scott Pilgrim vs the world, Brokeback Mountain, Ciara, Little Italy, and several others
What are the best Canadian films of 2020?
With everything that has happened this year, one can easily be at loss for what to do. However, you can easily check out these Canadian movies released this year; Fauna, Akilla's Escape, As Spring Comes, Beans, Chained, and Corona.
Are there comedy Canadian movies?
Yes, the Canadian movie industry has a mile-long list of fun and laughter filled movies. Some of them include Goon, The Grand Seduction, Meatballs, The Wrong Guy, Canadian Bacon, and several others.

Are there Canadian movies on Netflix?
Yes, yes and yes. Netflix Canada has a huge load of movies directed by Canadian filmmakers, and about the Canadian culture.
Are there romantic Canadian movies?
Several Canadian movies are based on a love theme. They are filled with romance, cutting a cross-culture, tradition, and religion to include everyone in the swirl of romance.
Wrapping Up the Top Canadian Movies of all time
Despite the fact that Canadian movies may not be as popular as their American counterparts, they have grown over the years to produce really great films that you will enjoy watching. So next time you feel bored and just want to pass time, or you head to the movies with your partner, make sure you pick out one of these popular Canadian films to make your day.
If you would like more movie reviews, we urge you to become a regular on this blog because we have more exciting reviews coming your way. You can check out our best baseball movies, best African movies, best action comedy movies, best romantic anime movies, and best immigration movies to name a few. Also, remember that there are mouth-watering movie deals on this site, so shop away.