Romance is inarguably one of the major sub-genres in anime movies. In fact, many people erroneously assume that all anime movies have to offer is cliche romances.
However, the best romantic anime movies delve deeper into the world of instant love, real-life complicated issues, teenage love, heartbreaks, war and separation, conflicts, love between adults, etc.
So whoever you are and whatever your preference may be, there is a perfect anime romance movie for you. This review will definitely make you fall in love with romantic anime movies. Let's get right into it.
Review of all Time Best Romantic Movies
1. The Moment You Fall in Love (2016)
The moment you fall in love is an anime romance movie in every sense of the word. The plot of this romance anime movie centers around a group of friends, high school students actually, and a love maze with each person finding it difficult to confess their love.
Hina Setoguchi, the younger sister of Yu Setoguchi meets an upperclassman, Koyuki Ayase in what can only be described as a disaster.
She goes ahead to fall in love with him, not minding the fact that her childhood friend, Kotaro is in love with her. To make matters more complicated, Koyuki is in love with Kotaro's elder sister, Natsuki who ironically falls in love with Yu.
The Moment You Fall In Love is a great watch for all anime romance lovers out there and those testing the waters.
Movie Details
Cast: Momo Asakura, Natsuki Hanae, Tsubasa Yonaga, Yoshimasa Hosoya
Director: Tetsuya Yanagisawa
Award(s)
None as of the time of writing this post.
2. Fruits Basket (2001)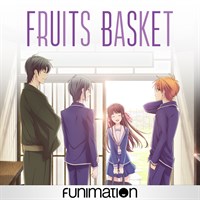 Every good anime romance movie has a few tears sprinkled on all the love. Fruits basket is one of the best anime romance movies ever produced. It tells the story of Tohru who had lost her mother tragically and now has difficulties living with her grandparents.
After a landslide destroys her tent, she meets Soma's. 12 members of a cursed family who are possessed by the spirits of the Chinese Zodiac and turn into their spirit animals when weak, stressed, or hugged by the opposite sex.
This beautiful animation shows how Tohru affects every member of the family through their individual struggles and pains. In a short period, her presence is felt hugely and she sets out to break the curse holding her beloved new family.
Critics have praised the overall story in Fruits Basket as being intellectual, with even the relatively light-hearted first volume giving hints at something darker in the background that makes the reader "question everything that happens." You can buy Fruits Basket on movie sites like this at amazing discount deals
Movie Details
Characters: Tohru Honda, Yuki Soma, Shigure Soma, Kyo Soma
Director: Akitaro Daichi
Award(s)
None as of the time of writing this post.
3. Whisper of the Heart (1995)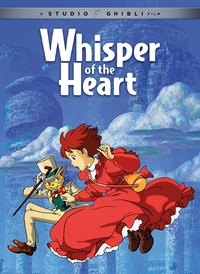 If you are looking for a good anime love movie that makes you remember what it means to be a young girl or a young man and in love, whispers of the heart is perfect for you. Shizuku is a voracious reader who dreams to be a creative writer. She meets Seji, his grandfather and the mysterious baron.
With the events happening around her, Shizuku is encouraged by Seji to pursue her talent for writing and develop it. This anime movie will take you through her growth stages, will motivate you to pursue your dreams, and will remind you that love is real.
On Anime News Network, Michael Toole gave it an overall grade of A−, calling it "beautiful and evocative; a fine tale of adolescent yearning and aspiration."
Movie Details
Cast: Yōko Honna, Issei Takahashi, Takashi Tachibana, Shigeru Muroi
Director: Yoshifumi Kondō
Award(s)
None as of the time of the time of writing this post.
4. Your Lie in April (2016)
Kousei Arima is a young prodigy, a shining pianist with a bright career ahead before he tragically lost his mother. After this, the musically vibrant young man fell into a monochrome world where he couldn't hear his own piano. Kousei goes 2 years avoiding playing or going near a piano.
Content to live with his buddies for life, his world is turned upside down when he meets a beautiful young lady, Kaori Miyazono. With her love for freedom, the ability to play the violin uninhibited, and joy in the little things; Kaori brings back color and music to life.
Your Lie in April gives a sad turn of events when it is revealed that Kaori has a very short time to live. Lie in April teaches us about love. It's sacrifices and the pain of losing loved ones. Your Lie in April is definitely one of the good anime romance movies out there.
Movie Details
Cast: Suzu Hirose, Kento Yamazaki, Anna Ishii, Taishi Nakagawa
Director: Takehiko Shinjō,
Award(s)
None as of the time of writing this post.
5. Howl's Moving Castle (2004)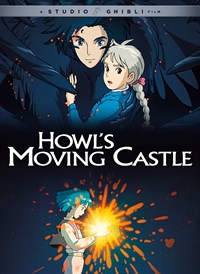 Have you ever seen a massive architectural structure with hissing steam and screeching joints moving on its own?
This castle is where the powerful wizard, Howl, lives. Known for his philandering ways and his great power even in the little town where Sophie Hatter lived. This anime movie is not your regular anime love movie.
When the wizard appears to save her from a dangerous situation, Sophie draws the attention of the jealous witch of the waste who placed a curse on Sophie, transforming her into an old woman.
In a search for a means to break the curse, Sophie goes to Howl's moving castle and teams up with the powerful wizard, a live scarecrow, and a powerful fire demon. Together, they go on a dangerous adventure while falling in love even as war tears the kingdom apart.
Howls moving castle is inarguably one of the best romantic anime movies out there.
USA Today critic Claudia Puig gave the film a positive review, praising it for its ability to blend "a childlike sense of wonder with sophisticated emotions and motives."
Movie Details
Cast: Chieko Baisho, Takuya Kimura, Akihiro Miwa, Tatsuya Gashuin
Director: Hayao Miyazaki
Award(s)
| | | |
| --- | --- | --- |
| Organisation | Year | Award Name |
| 61st Venice Film Festival | 2004 | Osella Awards for Technical Achievement |
| Japan Media Arts Festival | 2004 | Excellence Prize, Animation |
| Tokyo Anime Award | 2005 | Animation of the Year |
6. A Silent Voice (2016)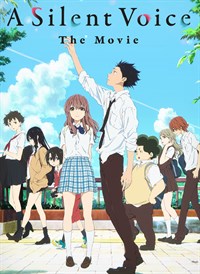 A Silent Voice is one of the most beautiful anime movies about love and it is equally touching and entertaining. Shoko is a deaf student that is transferred into Shoya's class. Unfortunately for her, she is thoroughly bullied by Shoya and the rest of the class. However, when her mother reports to the school, Shoya is the only one held responsible for the bullying.
Shoko leaves for another school and Shoyo seems to receive the brunt of his actions. He is made an outcast of some sort. He goes through elementary school, middle school and part of high school alone and tries to attempt suicide.
At the last minute, he decides to make amends for what he did to Shoko and sets out to find her to make things right. The two young people face a myriad of situations while falling in love with each other as they try to overcome each obstacle from their past and present.
Makoto Shinkai, director of Your Name, called the film a "fantastic piece of work" and a "polished and grand production."
Movie Details
Cast: Miyu Irino, Saori Hayami, Aoi Yūki, Kenshō Ono
Director: Naoko Yamada
Award(s)
| | | |
| --- | --- | --- |
| Organisation | Year | Award Name |
| Japanese Movie Critics Awards | 2016 | Best Animation Feature Film |
| Japanese Academy Award | 2016 | Excellent Animation of the Year |
| Tokyo Anime Award Festival | 2017 | Anime of the Year (movie) |
7. Kimi No Na Wa (2016)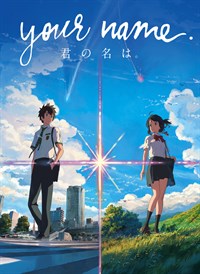 Kim No Na Wa is an anime romance movie about two young people living in each other's lives for a short time. Mitusha, is a high school girl in a rural town who wants to experience life in the busy city of Tokyo as a boy. Taki meanwhile, lives in Tokyo where he works part-time and simultaneously goes to high school.
On a fateful day, Mitusha wakes up in a strange room, in a strange city and in a strange body, that of Taki. She suddenly has the life she has always dreamt of while Taki finds himself in Mitusha's body and life.
The movie centers around these two as they struggle to find themselves in real life. Separated by time, reality, and distance, they struggle to remember each other after a comet crash happens in Mitusha's home-town.
This anime movie tells the story of a beautiful love complex and it's a definite must-watch for everyone. It was described by The Atlantic as "a dazzling new work of anime". If you would like to watch Kimi No Na Wa, you can get it on this movie site at one of the best movie deals
Movie Details
Cast: Ryunosuke Kamiki, Mone Kamishiraishi, Ryo Narita, Aoi Yūki
Director: Makoto Shinkai
Award(s)
| | | |
| --- | --- | --- |
| Organisation | Year | Award Name |
| 49th Sitges Film Festival | 2016 | Best Animated Feature Length Film |
| 18th Bucheon International Animation Festival | 2016 | Best Animated Feature Special Distinction Prize |
| 18th Bucheon International Animation Festival | 2016 | Best Animated Feature Audiences Prize |
8. Clannad (2007)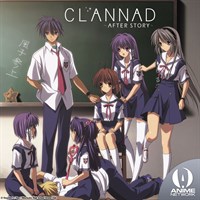 If you are searching for one of the best romantic anime movies to watch, Clannad is a good option for you. Tomoya is a high school student who meets Nagisa on his way to school and also during lunch break. He finds out that she is repeating her last year of high school after a sudden illness prevented her from graduating.
Nagisa decides to revive the school drama club and is met with some opposition especially from the student council president. Against all odds, she brings the drama team together with the help of Tomoya. Their love grows and produces something beautiful despite the hardship they face.
Clannad after story also offers some really interesting insights into the movie so you should not miss it.
RPGFan gave it an overall score of 83%, The review praised the large number of dialogue choices which "lets you feel involved in how the tale plays out". It is definitely one of the top-rated romantic anime movies.
Movie Details
Cast: Kenji Nojima, Mai Nakahara, Ryō Hirohashi, Houko Kuwashima
Director: Osamu Dezaki
Award(s)
None as of the time of writing this post.
9. Kimi ni Todoke (2009)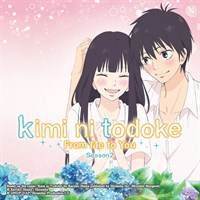 Another best anime romance movie. If you've been searching for the perfect anime movie about love, then you can as well stop because I assure you that this movie will definitely cause you to fall in love with anime romantic movies if you don't already do.
It is about a young high school freshman, Sawako nicknamed Sadako because of her uncanny resemblance to the evil character from the ring. She has always been feared, misunderstood and ostracized because her classmates thought she was evil, and could even curse people.
Nevertheless, Sawako was a really sweet girl underneath and just needs friendship. This came in the form of Kazehaya, one of the most popular boys in school. Soon enough, she begins to meet other students, learn how to make friends and open her heart to the possibility of more as she and Kazehaya begin to fall in love.
This anime romance movie was reviewed by Anime News Network reviewer Carl Kimlinger, who gave the second season 4½ out of 5 stars, saying, "This remains the finest series of its type since Lovely Complex, and the most beautiful since…well, I don't know when."
Movie Details
Cast: Mamiko Noto, Daisuke Namikawa, Miyuki Sawashiro, Yuko Sanpei
Director: Naoto Kumazawa
Award(s)
None as of the time of writing this post.
10. ReLIFE (2016)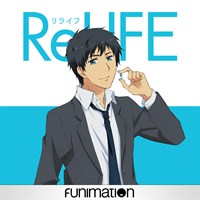 Ignored as a miserable loser by those around him, 27-year-old Arata Kaizaki jumps from one job to another after quitting his first company. His bland reality changes drastically when he meets Ryou Yoake, a member of the ReLife Research Institute, who gives him a shot at transforming his life for good with the help of a strange pill.
Without thinking, Arata takes the pill and wakes up to discover that he is 17 once again.
He learns that he is the subject of an experiment and has to attend high school for a year. Thinking he will sail through it without worries, he was shocked to find out that he was not only failing his school work but can't even make the smooth transition back to a high school student.
Also, Ryou has been assigned to monitor him, bringing Arata endless annoyance. ReLIFE shows Arata's effort to adjust to his hectic new life and how he tries to avoid the mistakes he made previously.
With over 20 million downloads online, ReLife is certainly one of the best romantic anime movies to spend time watching.
Movie Details
Cast: Kenshō Ono, Ai Kayano, Ryōhei Kimura, Haruka Tomatsu
Director: Tomo Kosaka
Award(s)
None as of the time of writing this post.
11. Toradora! (2008)
Toradora is a romantic comedy anime movie, about a group of young high school students. It centers primarily around Ryuuji Takasu and Taiga Aisaka. Two unlikely people who form an even stranger alliance to help their friends fall in love.
Ryuuji is often mistaken for being a delinquent because of his appearance, however, he is quite gentle. On the other hand, Taiga Aisaka looks very cute and innocent but is really a feisty girl popularly known as the 'Palmtop Tiger'.
The duo meets ridiculously and embarrassingly. However, friendship blossoms and Ryuuji finds out that Taiga actually has a soft side. He finds out that she likes Yuusaku Kitamura, who is also his best friend. Things get more interesting when Ryuuji admits liking Minori Kushieda, Taiga's best friend!
Toradora is one of the best romantic anime movies out there. It would make you laugh as you follow the antics of these two and also make you smile at the blossoming love and friendship all around.
Movie Details
Cast: Junji Majima, Rie Kugimiya, Yui Horie, Hirofumi Nojima
Director: Tatsuyuki Nagai
Award(s)
None as of the time of writing this post.
12. Kaze Tachinu; The Wind Rises (2013)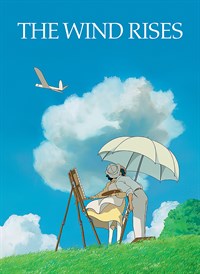 Kaze Tachinu is one of the best romantic anime movies and it is set in the time of world war II. It tells the story of an aspiring young man, a lady from a reputable home and how they fall in love against all odds.
Although Jirou Horikoshi's eye problem impedes his dream of becoming a pilot, he travels out of his home town to study aeronautical engineering at Tokyo Imperial University so that he would be able to design and build aircraft just like his hero, Giovanni Battista Caproni.
During that time, the Great Kanto Earthquake of 1923 occurs and he saves the life of a maid, serving Naoko's family. Setting the stage for a romance that will last into the future. For Jirou, the years leading up to the production of his infamous Mitsubishi A6M Zero fighter aircraft will test him beyond expectations.
From seeing in person, the rising antisemitism in Germany to fatefully reuniting with Naoko at a summer resort, his many travels and life experiences only urge him onward⁠—even as he realizes both the role of his creations in the war and the reality of the waning health of his beloved. He proved that while love might have its sacrifices, it does overcome in the end. The Wind Rises is available on this site at one of the best movie deals you'll ever find.
Movie Details
Cast: Hideaki Anno, Miori Takimoto, Hidetoshi Nishijima, Masahiko Nishimura,
Director: Hayao Miyazaki
Award(s)
| | | |
| --- | --- | --- |
| Organisation | Year | Award Name |
| Alliance of Women Film Journalists | 2013 | Best Animated Feature |
| Annie Awards | 2014 | Writing in an Animated Feature Production – Hayao Miyazaki |
| Boston Online Film Critics Association | 2013 | Best Animated Film |
13. Kotonoha no Niwa; The Garden of Words (2013)
The garden of words is the right film for you if you really want to see a romantic anime movie without all the usual cliche. It is stirring and inspirational, with an unlikely age difference between the two main characters showing how differently people mature.
The film concentrates on Takao Akizuki, a young aspiring 15-year-old shoemaker, and Yukari Yukino, a curious 27-year-old woman he keeps encountering at Shinjuku Gyoen National Garden on rainy mornings
With Takao missing his morning classes to design shoes and Yukari avoiding work, the two spend their mornings together, discussing their lives. Without realizing it, the two are able to alleviate the worries hidden in their hearts just by being with each other.
Yukari tells Takao nothing about herself, including her name, while Takao opens up to her. Eventually, Takao discovers Yukari's identity, and emotions come to an end. With the end of the rainy season approaching, their relationship is put to test.
At UK Anime Network, Andy Hanley gave it a score of 10/10, calling it "visually beautiful with a touching story to match." It is indeed one of the best romantic anime movies to watch.
Movie Details
Cast:Miyu Irino, Kana Hanazawa, Fumi Hirano,Takeshi Maeda
Director: Makoto Shinkai
Award(s)
| | | |
| --- | --- | --- |
| Organisation | Year | Award Name |
| Kobe Theatrical Film Award | 2013 | Film Award |
| Fantasia International Film Festival | 2013 | Satoshi Kon Award for Achievement in Animation |
| Fantasia International Film Festival | 2013 | Audience Award for Best Animation Feature |
14. Doukyuusei (2016)
Doukyuusei is one of the best romantic anime movies of all time and it tells the story of Hikaru Kusakabe, a normal, carefree boy in a rock band who is always focused on the present. During the summer, his whole class is forced to partake in an upcoming chorus festival.
By coincidence, he discovers his classmate Rihito Sajou—known for being an honor student with excellent grades—practicing his singing alone. Sajou just cannot seem to get their class' song right, and Kusakabe, thrilled at discovering a new side of his 'perfect' classmate, offers to help him prepare for the event.
Although their lives and personalities are completely different, they begin to grow closer as time goes. But with the pressure of an unknown future, what will happen to them and their blooming relationship? This is definitely a movie to watch and enjoy.
Morgana Santilli of Comics Beat noted that while the series is not an "earth-shattering, genre-defying romance", she praised it as "a straightforward teenage romance about gay boys, rather than the type of fetishistic gay drama that populates much of the boys' love manga that are licensed by North American publishers."
Movie Details
Cast: Hiroshi Kamiya, Kenji Nojima, Hideo Ishikawa, Yurino
Director: Shoko Nakamura
Award(s)
None as of the time of writing this post.
15. Tamako Love Story (2014)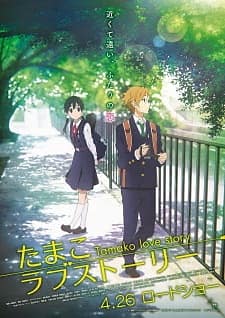 Tamako Kitashirakawa is the oldest daughter of a family that runs the Tama-ya mochi shop. One day, Tamako encounters an extraordinary talking bird called Dera Mochimazzi who comes from a distant land looking for a wife befitting his country's prince. After becoming overweight from eating too much mochi, Dera ends up becoming a freeloader in Tamako's home.
The series follows the everyday life of Tamako, her friends, family and neighbors, and this peculiar bird. As well as keeping to the initial story, Tamako Market and the following Tamako Love Story film cover the emotional lives of the characters, particularly Tamako's childhood friend Mochizō's crush on her and both of them being too shy to open up to each other.
Tamako love story is one of the best romantic anime movies you will definitely enjoy watching.
Carl Kimlinger of Anime News Network gave the anime an overall score of B, praising the light atmosphere and sense of fun.
Movie Details
Cast: Aya Suzaki, Atsushi Tamaru, Takumi Yamazaki, Yūki Kaneko
Director: Naoko Yamada
Award(s)
None as of the time of writing this post.
FAQS
What is the number 1 romance anime movie ?
Every anime reviewed in this article is great but Clannad, or Clannad After Story takes the lead. The characters in this anime romantic movie have a well-developed relationship and it is probably the most beautiful anime movie about love.
Best dubbed romance anime movie?
The best dubbed romance anime movies out there is Garden of words. Both in terms of plot and movie quality, garden of words is a good romance anime movie to watch. 
What is the most watched anime movie in the world?
Although it is not a romantic themed movie, Fundamental Alchemist is the most popular and most watched anime movie in the world.
Are there fantasy romance anime movies?
Yes, there are a number of fantasy romance anime movies and some of them are; Trinity Seven, Lady Jewelpet, No Game No Life, Sousei no Onmyouji (Twin Star Exorcists) and Cardcaptor Sakura to name a few.
Are there sad anime movies?
Of course, there are sad anime movies, movies that will leave you bawling your eyes out like a baby and reaching for a box of tissue. Some of such anime movies are; Colorful, Kimi No Na Wa, Mirai no Mirai, Perfect Blue and Doukyuusei to mention a few.
Wrapping up Best Romantic Anime Movies
Love is a feeling common to practically everyone including our dear animated friends. So if you are feeling down, romantic or just want to pass time, make sure you go through our list of best romantic anime movies and choose one.
You can also check out other movie reviews such as best action comedy movies, best movies for couples, best military movies, best baseball movies and best Disney Christmas movies to name a few. You can also buy movies at discount deals available on this site. So what are you waiting for? Order away.