Ever wondered what the best military movies of all time are? Well you're about to find out in this movie review.
We all know that war is gory and brutal but unfortunately, it has become one of the realities of human existence. In a war, lives are lost and at the same time heroes are born.
In most cases, men of the military are usually the heroes of the war, laying down their lives, dreams and ambitions to protect and defend the honour of their nation.
For this reason, we have put together a list of the best military movies ever made. These will evoke a lot of emotions for you, they will inspire bravery, courage, resilience and maybe a couple of teardrops.
Review of the Best Military Movies Ever Made.
1. Brave Heart (1995)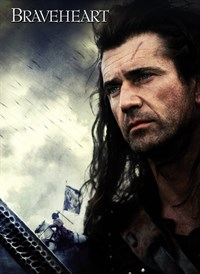 Directed by Mel Gibson, this epic military movie depicts the life of Wallace leading the Scots in the First War of Scottish Independence against King Edward I of England.
The movie begins in 1280 when King Edward "Longshanks" invades and conquers Scotland after Alexander III of Scotland died with no heir to the throne. King Edward wreaks havoc on Scotland but young William Wallace survives although his father and brother are not so lucky. Williams is taken abroad by his paternal uncle, Argyle and he is educated there.
Years later, a grown Wallace returns to Scotland, finds love in the arms of his childhood friend, Murron MacClannough, and they both get married secretly. Despite being married, English soldiers attempt to rape Murron and she is rescued by Wallace. However Murron is later captured by soldiers and publicly executed.
To avenge his late wife's death, Wallace leads his clan to slaughter the English garrison in his hometown and send the occupying garrison at Lanark back to England.
Longshanks orders his son, Prince Edward to stop Wallace at all cost. Alongside his friend Hamish, Wallace rebels against the English, leads his army to victory and as his legend spreads, hundreds of Scots from the surrounding clans join him. However, this is just the beginning as Longshanks doesn't give up without a fight.
Caryn James of The New York Times praised the film, calling it "one of the most spectacular entertainments in years. If you would want to watch this movie, the good news is that it's available on movie buying sites like this one.
Movie details
Award(s)
| | | |
| --- | --- | --- |
| Organization | Year | Award Name |
| Academy Awards, USA (Oscar) | 1996 | Best PictureMel GibsonAlan Ladd Jr.Bruce Davey |
| Golden Globes, USA | 1996 | Best Director – Motion PictureMel Gibson |
| BAFTA Awards | 1996 | Best CinematographyJohn Toll |
2. War Horse (2011)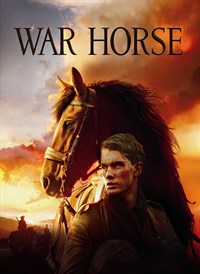 Based on Michael Morpurgo's 1982 novel of the same name and definitely one of the best military movies of all time, War Horse tells the story of a bay thoroughbred horse named Joey.
The movie opens In 1912, at an auction where farmer Ted Narracott outbids his landlord Lyons to buy a colt much to the dismay of his wife Rose. Rose believes that the family needs a working horse that can plough the field not a colt.
Their son, Albert names the colt Joey, and trains him to respond when he imitates an owl's call.Albert forms a close bond with Joey and to Rose's surprise the horse and boy successfully plough a rocky field, saving the family's farm.
Unfortunately, a war is declared In 1914 and Ted is forced to sell Joey to the army because the rain ruined their farm produce. Albert is heartbroken and tries to stop the sale but his efforts prove futile. Captain James Nicholls sees Albert's attachment and promises to look after Joey.
Before the company departs, he ties his father's pennant to Joey's bridle and promises Joey he will find him.
And thus begins Joey's journey into the military war.
Rex Reed of The New York Observer gave the film 4 out of 4 stars and said, "War Horse is a don't-miss Spielberg classic that reaches true perfection. It's as good as movies can get, and one of the greatest triumphs of this or any other year."
Also, it would be good to know that if you're looking for the best movie deals to buy War Horse, you're at the right place.
Movie Details
Award(s)
| | | |
| --- | --- | --- |
| Organization | Year | Award Name |
| AFI Awards, USA | 2012 | Movie of the Year |
| BMI Film & TV Awards | 2012 | Film Music – John Williams |
3. Hacksaw Ridge (2016)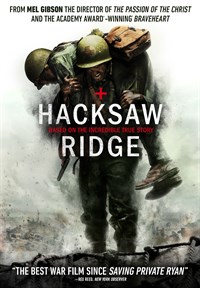 Undoubtedly one of the best and most inspiring military movies made, Hacksaw Ridge is centered on Desmond Doss and his unwavering belief and walk with God.
Set In rural Lynchburg Virginia in the 1920s an early scene shows young Desmond Doss who nearly kills his brother during roughhousing. Desmond is eaten up with the guilt that he almost committed murder. That event and his Seventh-day Adventist upbringing reinforce his belief in the commandment "Thou shalt not kill."
Fifteen years later, Doss helps an injured man get to the hospital and there he meets a nurse, Dorothy Schutte. They are attracted to each other and before we know it they fall in love and begin a committed relationship
Desmond is interested in the medical field hence, after the Japanese attack on Pearl Harbor, he enlists in the US Army to serve as a combat medic. His father, Tom, a Great War veteran, is deeply upset by the decision. Just before Desmond leaves for the army he proposes marriage to Dorothy and she accepts.
Desmond excels physically in the army but he refuses to handle a rifle and train on Sundays hence, he becomes a pariah. Desmond's religious beliefs draw attention to him and he is almost discharged from the army for that reason.
In the latter part of the movie we see Desmond display a level of courage that could have only been fueled by an unwavering trust in a higher being.
Movie Critic, Alex Welch gave a score of 8/10, praising it as "one of the most successful war films of recent memory," and "at times horrifying, inspiring, and heart-wrenching."
Movie Details
Award(s)
| | | |
| --- | --- | --- |
| Organization | Year | Award Name |
| Academy Awards, USA (Oscar) | 2017 | Best Achievement in Film EditingJohn Gilbert |
| BAFTA Awards | 2017 | Best EditingJohn Gilbert |
| BAFTA Awards | 2017 | Best Leading ActorAndrew Garfield |
4. Lone Survivor (2013)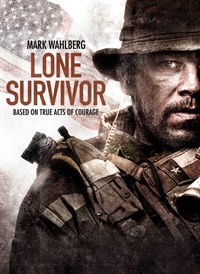 This biographical military action war film was directed by Peter Berg and based on the eponymous 2007 non-fiction book by Marcus Luttrell with Patrick Robinson.
Set during the war in Afghanistan, Taliban leader Ahmad Shah is responsible for killing over twenty United States Marines, as well as villagers and refugees who were aiding American forces.
You can read up on the experiences of refugees and immigrants in our movies about migration post)
As a response to these killings, a United States Navy SEALs unit receives orders to capture Shah. As part of the mission, a four-man SEAL surveillance team is assigned the task of locating Shah. The team includes Michael Murphy, Marksmen and medic Marcus Luttrell, Matthew Axelson and communications specialist Danny Dietz.
Upon arrival in Afghanistan, the team is discovered by a group of local goat herders whom they detain. They are torn between releasing the herders or killing them because if they are released, they would most likely alert the Taliban of the team's presence.
After debating, they decide to release the herders and abort the mission. Just after releasing the herders, they are attacked by Taliban forces. The team puts up a fight but they are outnumbered; however, they make it out alive by jumping off the edge of a ridge into a large ravine.
Todd McCarthy, writing for The Hollywood Reporter, described the film as being "rugged, skilled, relentless, determined, narrow-minded and focused, everything that a soldier must be when his life is on the line." It is definitely one of the best military movies worth watching.
Movie Details
Award(s)
| | | |
| --- | --- | --- |
| Organization | Year | Award Name |
| Screen Actors Guild Awards | 2014 | Outstanding Action Performance by a Stunt Ensemble in a Motion PictureDaniel ArroyoJeff Bramstedt |
| Broadcast Film Critics Association Awards | 2014 | Best Action Movie |
| Las Vegas Film Critics Society Awards | 2013 | Best Action Film |
5. Fury (2014)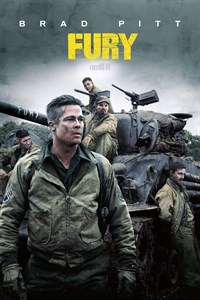 Fury is one of the top military movies ever made and it is centered U.S. tank crews fighting in Nazi Germany during the final weeks of the European theatre of World War II.
Don "Wardaddy" Collier, a battle-hardened U.S. Army First Sergeant in the Second Armored Division, commands an M4 Sherman "Easy Eight" tank nicknamed Fury and its crew: "Bible" Sw "Coon-Ass" "Gordo" and "Red," and they have all fought together since the North African campaign.
Unfortunately, Red is killed and replaced by Private First Class Norman Ellison, a clerk typist from V Corps. Norman's inexperience soon becomes obvious and dangerous especially when he fails to shoot child soldiers who ambush the platoon leader's tank with a Panzerfaust, killing the entire crew.
Norman also hesitates under fire during a skirmish with anti-tank guns. Don is angered and worried by his lack of aggression and he takes extreme measures to get Norman to carry out his duties fearlessly as a soldier.
Movie Critic, James Berardinelli had this to say about the movie, "This is a memorable motion picture, accurately depicting the horrors of war without reveling in the depravity of man."
Movie Details
Award(s)
| | | |
| --- | --- | --- |
| Organization | Year | Award Name |
| Hollywood Film Awards | 2014 | Editor of the YearJay CassidyDody Dorn |
| National Board of Review, USA | 2014 | Best Ensemble |
| Santa Barbara International Film Festival | 2015 | Logan Lerman |
6. DunKirk (2017)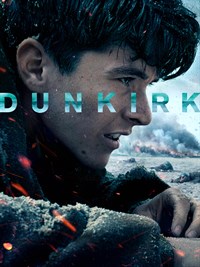 Unarguably one of the best works of Christopher Nolan, this military movie depicts the Dunkirk evacuation of World War II.
The movie begins In 1940, during the Battle of France when allied soldiers had retreated to Dunkirk. We're introduced to Tommy, a young British private, who is the only survivor of an ambush by the Germans.
At the beach, he finds thousands of troops awaiting evacuation and he also meets a young man named Gibson. They attempt to board a hospital ship with no luck. Unfortunately, the ship is sunk by dive bombers but Tommy rescues a soldier named Alex.
They get aboard a destroyer, only to have it torpedoed and sunk before it can depart.
Tommy, Alex and Gibson join some soldiers of a Highlanders regiment and hide inside a beached trawler in the intertidal zone outside the Allied perimeter, waiting for the rising tide to refloat it. At the end of the day, all three of them make it out alive.
The popular consensus about the movie on Rotten Tomatoes is "Dunkirk serves up an emotionally satisfying spectacle, delivered by a writer-director in full command of his craft and brought to life by a gifted ensemble cast that honors the fact-based story." It is definitely one of the great recent military movies.
Movie Details
Award(s)
| | | |
| --- | --- | --- |
| Organization | Year | Award Name |
| Academy Awards, USA (Oscar) | 2018 | Best Achievement in Film EditingLee Smith |
| Academy Awards, USA (Oscar) | 2018 | Best Achievement in Sound EditingRichard KingAlex Gibson |
| Academy Awards, USA (Oscar) | 2018 | Best Achievement in Sound MixingGregg LandakerGary A. RizzoMark Weingarten |
7. Casablanca (1942)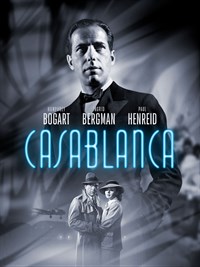 Casablanca begins in December 1941 and it is centered on American expatriate Rick Blaine who owns a nightclub and gambling den named "Rick's Café Américain."
The club attracts different clients some of which are, Vichy French, German officials, refugees desperate to get into the USA. The experience of some refugees brings to mind some movies in our drama immigration movies post. Although Rick professes to be neutral in all matters, he had sold guns to Ethiopia during the Second Italo-Ethiopian War and even fought on the Republican (loyalist) side in the Spanish Civil War.
A certain young man by name, Ugarte boasts that he has "letters of transit" obtained by murdering two German couriers in his possession. The papers are prized because they allow whoever bears them to travel freely around Germany and Portugal.
Ugarte hands the letters over to Rick for the meantime although he has plans to sell them. Unfortunately, Ugarte is arrested by the local police under the command of Captain Louis Renault, the corrupt police head. He dies in custody without revealing that he entrusted the letters to Rick.
The trade paper Variety commended the film's "combination of fine performances, engrossing story, and neat direction." It is definitely one of the good military movies out there. If you're looking for cheap rentals for Casablanca, we've got you.
Movie Details
Award(s)
| | | |
| --- | --- | --- |
| Organization | Year | Award Name |
| Academy Awards, USA (Oscar) | 1944 | Best Picture |
| Academy Awards, USA (Oscar) | 1944 | Best DirectorMichael Curtiz |
| Academy Awards, USA (Oscar) | 1944 | Best Writing, ScreenplayJulius J. EpsteinPhilip G. EpsteinHoward Koch |
8. Eye Sky (2015)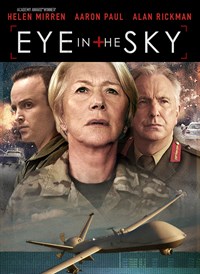 Directed by Gavin Hood, this military film opens in Nairobi, Kenya, where Alia Mo'Allim, a young girl, twirls a hula hoop in her backyard.
British Army Colonel Katherine Powell wakes up and receives news that an undercover British/Kenyan agent has been murdered by the Al-Shabaab group. In retaliation, she receives the order to lead a mission to capture three of the highest-level Al-Shabaab leaders, who are meeting in a safehouse in Nairobi.
To aid the mission, an Aerial surveillance is provided by a USAF MQ-9 Reaper drone controlled from Creech Air Force Base in Nevada by Second Lieutenant Steve Watts. Kenyan special forces are also deployed on ground to make the arrest.
Facial recognition to identify human targets is done at Joint Intelligence Center Pacific at Pearl Harbor in Hawaii. The mission is supervised in the United Kingdom by a COBRA meeting that includes British Lieutenant General Frank Benson, two full government ministers and a ministerial under-secretary. And the game is on!
On Rotten Tomatoes, the movie is described as "As taut as it is timely, Eye in the Sky offers a powerfully acted – and unusually cerebral – spin on the modern wartime political thriller."
Movie Details
Award(s)
| | | |
| --- | --- | --- |
| Organization | Year | Award Name |
| Evening Standard British Film Awards | 2017 | Best ScreenplayGuy HibbertRaindog Films |
| National Board of Review, USA | 2016 | Top Ten Independent Films |
| Writers' Guild of Great Britain | 2016 | Best Screenplay – Guy Hibbert |
9. The Last Full Measure (2019)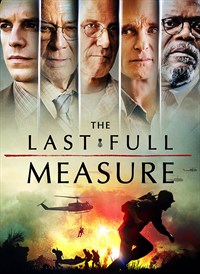 This recent military movie tells the true story of Vietnam War hero William H. Pitsenbarger, a US Air Force Pararescueman (also known as a PJ) who personally saved over sixty men during a rescue mission. On April 11, 1966, Pits decides to leave the safety of his rescue helicopter to help people trapped on the ground. His team members refuse to help but William puts himself at risk to ensure the safety of other Americans.
Not only that, he also stayed behind to save and defend the lives of soldiers of the U.S. Army's 1st Infantry Division and later on, he dies in one of the bloodiest battles of war.
Thirty-two years later, Pentagon staffer Scott Huffman is tasked with investigating a Medal of Honor request for Pitsenbarger. The request was made by the late man's best friend William Hurtand and his parents.
In order to have the request granted,Huffman seeks out the testimony of Army veterans who were eyewitnesses to Pitsenbarger's extraordinary valor. Many of them are yet to recover from the experiences and trauma of the war in Vietnam.
As Huffman learns more about Pitsenbarger's courageous acts, he stumbles upon a high-level conspiracy which is why the request for the medal had been delayed all along.
Desperate to get to the bottom of this, Huffman puts his own career on the line to seek justice for the late Pitsenbarger.
Movie Details
Award(s)
None as of the time of writing this post
10. 1917 (2019)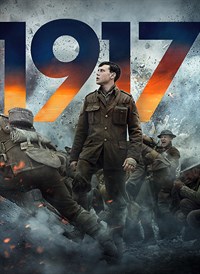 Directed and produced by Sam Mendes, this is one of the best military movies of all time and it is partially inspired by stories told to Mendes by his paternal grandfather, Alfred Mendes, about his time serving in World War
The story begins on 6 April 1917 when an aerial reconnaissance observed that the German army, which has pulled back from the Western Front in northern France, is not in retreat but has made a strategic withdrawal to the new Hindenburg Line, where they are waiting to overwhelm the British with artillery.
Two young British Lance Corporals in the British trenches,William Schofield and Tom Blake, are ordered by General Erinmore to carry a message to Colonel Mackenzie to call off a scheduled attack the next morning that would jeopardise the lives of 1,600 men, including Blake's brother Lieutenant Joseph.
On their way there, Schofield and Blake go through an underground barracks, they discover a tripwire set by the Germans, which is unfortunately triggered by a rat. The explosion almost kills Schofield, but he is saved by Blake.
Afterwards, they arrive at an abandoned farmhouse, where a German plane is shot down by an Allied aircraft. With Schofield and Blake to the rescue they save the pilot who is burned. However, the pilot in return stabs Blake and is promptly shot dead by Schofield.
Schofield promises dying Blake that he would complete the mission and to write to Blake's mother. Taking Blake's rings and dog tag, as well as Erinmore's letter, he is picked up by a passing British unit.
The general consensus about the film on Rotten Tomatoes is "Hard-hitting, immersive, and an impressive technical achievement."
Movie Details
Award(s)
| | | |
| --- | --- | --- |
| Organization | Year | Award Name |
| Academy Awards, USA (Oscar) | 2020 | Best Achievement in CinematographyRoger Deakins |
| Academy Awards, USA (Oscar) | 2020 | Best Achievement in CinematographyRoger Deakins |
| Academy Awards, USA (Oscar) | 2020 | Best Achievement in Sound MixingMark TaylorStuart Wilson |
11. Paths of Glory (1957)
Paths of Glory is one of the top military movies and it was co-written and directed by Stanley Kubrick. The movie begins with a voiceover describing the trench warfare situation of World War I up to 1916.
In a château, General Georges Broulard, a member of the French General Staff, orders his subordinate, the ambitious General Mireau, to take a German position called the "Anthill". Mireau refuses, citing the impossibility of success. However, when Broulard mentions the possibility of a promotion, Mireau reconsiders his decision and convinces himself the attack will succeed.
Mireau leaves the detailed planning of the attack to Colonel Dax of the 701st regiment although Dax protests that the only result of the attack will be to weaken the French Army with no real benefit.
Before the attack, a drunken lieutenant named Roget, in charge of the night scout, sends one of his men ahead. While waiting for the man's return, Roget is terrified and as a result, he lobs a grenade and retreats.
Unfortunately, another soldier on the mission finds the body of the scout, who has been killed by the grenade and confronts Roget. Roget denies any wrongdoing and falsifies his report to Colonel Dax.
The next morning, the attack on the Anthill is a failure. If you're looking for discount movie deals to buy this movie you can find them on this site
Movie Details
Awards
| | | |
| --- | --- | --- |
| Organization | Year | Award Name |
| Faro Island Film Festiva | 1957 | Best ScreenplayCalder WillinghamJim ThompsonStanley Kubrick |
| Italian National Syndicate of Film Journalists | 1959 | Best Foreign Director (Regista del Miglior Film Straniero)Stanley Kubrick |
| Jussi Awards | 1958 | Best Foreign Director- Stanley Kubrick |
12. Platoon (1986)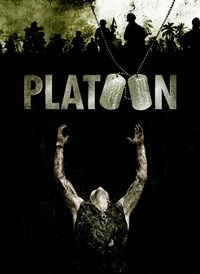 Starring Charlie Sheen and definitely one of the best military movies of all time, Platoon begins in 1967 with U.S. Army volunteer Chris Taylor arriving in South Vietnam. Taylor is assigned to an infantry platoon of the 25th Infantry Division near the Cambodian border.
The platoon is led by the young and inexperienced Lieutenant Wolfe. As a result, soldiers accord respect to two of older and more experienced subordinates: Staff Sergeant Robert "Bob" Barnes, and Sergeant Elias.
Afterwards, Taylor is sent out with Barnes, Elias and veteran soldiers on a night ambush for a North Vietnamese army force (NVA). The NVA soldiers manage to close in on the sleeping American, as a result, a brief firefight ensues.
During the shoot out, Taylor's new recruit, Gardner is killed and Taylor is also lightly wounded. This is only the beginning as a full blown wart later ensues.
In his New York Times review, Vincent Canby"possibly the best work of any kind about the Vietnam War since Michael Herr's vigorous and hallucinatory book Dispatches.
Movie Details
Award(s)
| | | |
| --- | --- | --- |
| Organization | Year | Award Name |
| Academy Awards, USA (Oscar) | 1987 | Best PictureArnold Kopelson |
| Academy Awards, USA (Oscar) | 1987 | Best SoundJohn WilkinsonRichard D. RogersCharles GrenzbachSimon Kaye |
| Academy Awards, USA (Oscar) | 1987 | Best Film EditingClaire Simpson |
13. The Thin Red Line (1998)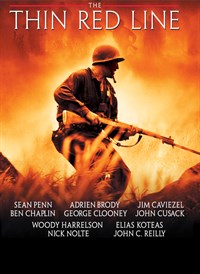 This is one of the best military movies directed by Terrence Malick and it is the second screen adaptation of the 1962 novel of the same name by James Jones, following the 1964 film.
The movie opens In 1943 with a member of the United States Army, Private Witt going AWOL from his unit to live among the Melanesian natives in the South Pacific. Witt is found, imprisoned by First Sergeant Welsh of his company. As part of the consequences for going AWOL, Witt is not allowed to rejoin his unit, instead he is assigned to act as a stretcher bearer for the upcoming campaign.
Before then, the men of C Company, 1st Battalion, 27th Infantry Regiment, 25th Infantry Division have been brought to the island of Guadalcanal as reinforcements in the attempt to secure Henderson Field, seize the island from the Japanese, and also block off their route to Australia.
As the battalion waits in the hold of a Navy transport ship, they contemplate their lives and the upcoming invasion. Among them is Private Bell, Private Doll and Captain James Staros, the sensitive company commander. Elsewhere on the ship, Lieutenant Colonel Tall, the aging battalion commander, mulls over the importance of the invasion, which he sees as his last chance for glory in combat.
The next day, the attack commences at dawn. The soldiers storm up the hill, but are heavily repelled by machine-gun fire. Among the first killed is one of the platoon leaders, Lieutenant Whyte. Many of the men are scattered in the carnage but this is far from the end as they have been trained not to give up without a fight.
Gene Siskel described it as the "finest contemporary war film I've seen, supplanting Steven Spielberg's Saving Private Ryan from earlier this year, or even Oliver Stone's Platoon from 1986." It is indeed one of the top military movies to watch.
Movie Details
Award(s)
| | | |
| --- | --- | --- |
| Organization | Year | Award Name |
| ALMA Awards | 1999 | Outstanding Actor in a Supporting Role in a Feature FilmKirk Acevedo |
| American Society of Cinematographers, USA | 1999 | Outstanding Achievement in Cinematography in Theatrical ReleasesJohn Toll |
| Australian Screen Sound Guild | 1999 | Best Foreign Funded Film Soundtrack |
14. Inglourious Basterds (2009)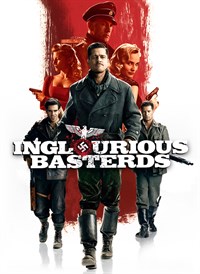 Inglorious Basterds is definitely one of the greatest military movies of all time and it tells an alternate history story of two plots to assassinate Nazi Germany's leadership.
The plot opens in 1941 with SS-Standartenführer Hans Landa interrogating French dairy farmer Perrier LaPadite regarding the whereabouts of the last Jewish family in the area -the Dreyfus family.
Landa believes that they are hiding under the floor and, in exchange for the Germans agreeing to leave his family alone for the rest of the war, LaPadite eventually confirms it.
Landa orders his SS soldiers to open fire on the floorboards and as a result, the entire Dreyfus family is wiped out except the daughter, Shosanna whom Landa intentionally spares while she was running.
Years later, Shosanna is living in Paris and running a cinema under the name "Emmanuelle Mimieux." She meets Fredrick Zoller, a sniper framed for killing 250 Allied soldiers in a single battle. Zoller stars in a Nazi propaganda film and because he is in love with Shoshanna, Zoller convinces Joseph Goebbels to hold the film's premiere at her cinema.
Landa, who is the head of security for the premiere, interrogates Shosanna, hinting that he suspects her real identity but he lets her go when he finds nothing to hold against her.
Unknown to everyone, Shosanna plans to set the cinema ablaze during the premiere and kill the Nazi leaders who will attend as a way of avenging the death of her family members.
Roger Ebert of the Chicago Sun-Times gave the film a four-star review, writing that "Quentin Tarantino's Inglourious Basterds is a big, bold, audacious war movie that will annoy some, startle others and demonstrate once again that he's the real thing, a director of quixotic delights."
Movie Details
Award(s)
| | | |
| --- | --- | --- |
| Organization | Year | Award Name |
| Academy Awards, USA (Oscar) | 2010 | Best Performance by an Actor in a Supporting RoleChristoph Waltz |
| Academy Awards, USA (Oscar) | 2010 | Best Motion Picture of the YearLawrence Bender |
| Academy Awards, USA (Oscar) | 2010 | Best Achievement in DirectingQuentin Tarantino |
15. Full Metal Jacket (1987)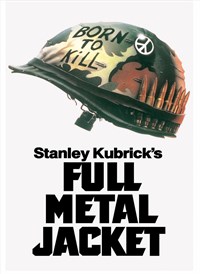 This follows the story of a platoon in the U.S. Marines through their boot camp training in Marine Corps Recruit Depot Parris Island, South Carolina, primarily focusing on two privates, Joker and Pyle, who struggle under their abusive drill instructor, Gunnery Sergeant Hartman.
The ruthless drill instructor, Hartman, employs rather harsh and forceful methods to prepare the recruits for the Marines. When Pyle shows ineptitude in basic training, Hartman pairs him with Joker.
With the help of Joker, Pyle starts to improve, but Hartman discovers a contraband jelly doughnut in Pyle's unlocked footlocker. Hartman decides to punish the entire platoon for Pyle's offence. As if that is not enough, Hartman announces that he will punish the entire platoon, except for Pyle, for every mistake he makes.
One night, members of the platoon haze Pyle with a blanket party and Joker reluctantly participates. Afterwards, Pyle pushes himself to become a model recruit, showing expertise in marksmanship.
The recruits graduate and receive their Military Occupational Specialty assignments. Joker is assigned to military journalism, while most of the others – including Pyle – are assigned to Infantry. This is only the beginning of their journey as Marines.
Vincent Canby of The New York Times called it "harrowing, beautiful and characteristically eccentric."
Movie Details
Award(s)
| | | |
| --- | --- | --- |
| Organization | Year | Award Name |
| Academy of Science Fiction, Fantasy & Horror Films, USA | 2012 | Best DVD CollectionWarner Bros. |
| Boston Society of Film Critics Awards | 1988 | Best Supporting ActorR. Lee Ermey |
| David di Donatello Awards | 1988 | Best Foreign Producer (Migliore Produttore Straniero)Stanley Kubrick |
16. The Hurt Locker (2008)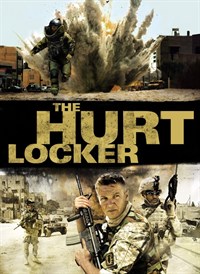 In 2004, Sergeant First Class William James arrived as the new team leader of a U.S. Army Explosive Ordnance Disposal (EOD) unit in the Iraq War. His team includes Sergeant J. T. Sanborn and Specialist Owen Eldridge.
James is often approached by an Iraqi youth nicknamed "Beckham", attempting to sell DVDs and before we know it, James takes a liking to him.
Unknown to James, Sanborn, and Eldridge consider James's methods and tactics as reckless. On an occasion when they are assigned to destroy explosives, Sanborn contemplates killing him by "accidentally" triggering the explosives but Eldridge is averse to the plan.
A while later, James discovers a body he identifies as Beckham's, in which a bomb has been implanted. Seeking revenge for Beckham's death, James breaks into the house of an Iraqi professor but his search reveals nothing.
On Rotten Tomatoes, Hurt locker is described as, "A well-acted, intensely shot, action filled war epic, Kathryn Bigelow's The Hurt Locker is thus far the best of the recent dramatizations of the Iraq War." It is indeed one of the best military movies of all time.
Movie Details
Award(s)
| | | |
| --- | --- | --- |
| Organization | Year | Award Name |
| Academy Awards, USA (Oscar) | 2010 | Best Motion Picture of the YearKathryn BigelowMark BoalNicolas ChartierGreg Shapiro |
| Academy Awards, USA (Oscar) | 2010 | Best Achievement in DirectingKathryn Bigelow |
| Academy Awards, USA (Oscar) | 2010 | Best Writing, Original Screenplay – Mark Boal |
17. Saving Private Ryan (1998)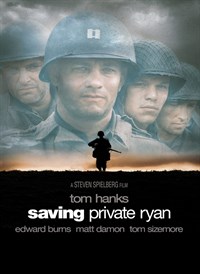 Directed Steven Spielberg and written by Robert Rodat, this is probably one of the best of the best military movies of all time. Set during the Invasion of Normandy in World War II, the film is known for its graphic portrayal of war and its dynamics.
The movie opens on June 6, 1944 with American soldiers landing at Omaha Beach as part of the Normandy invasion. They suffer heavy losses in assaulting fortified German defensive positions. Lying afar off at another section of the beach is a dead soldier, his pack is stenciled Ryan, S.
Back in Washington, D.C., head of the war department, General George C. Marshall learns that three of the four sons of the Ryan family were killed in action within a short time of one another; Daniel Ryan in New Guinea shortly before D-Day, Sean Ryan at Omaha Beach, and Peter Ryan at Utah Beach; the fourth son, James Francis Ryan, is with the 101st Airborne Division somewhere in Normandy.
Afraid that the fourth son would also go the way of his brothers, Marshall orders Ryan found and brought home. Miller receives orders to find Ryan and bring him back, he chooses seven men from his company and thus begins the mission of saving Private Ryan.
Movie Details
| | | |
| --- | --- | --- |
| Organization | Year | Award Name |
| Academy Awards, USA (Oscar) | 1999 | Best DirectorSteven Spielberg |
| Academy Awards, USA (Oscar) | 1999 | Best CinematographyJanusz Kaminski |
| Academy Awards, USA (Oscar) | 1999 | Best SoundGary RydstromGary SummersAndy NelsonRon Judkins |
The Best Military Movies FAQs
What are the best modern military movies?
There are a number of modern war movies and some of the very best are; Black Hawk Down, The Hurt Locker, Lone Survivor, Jarhead, American Sniper and Full Metal Jacket to Mention a few.
Is there a military movies list?
Yes, there are lists of war movies spread across the boundless ocean of information called the internet. This article for instance lists the 17 best war movies of all time.
What are the best world war movies?
There are quite a number of movies centered on the happenings of the world war and some of them are; The Great Escape, Come and See, DunKirk, Black Book, Empire of the Sun and The Thin Red Line to name a few.
Are there recent military movies?
Yes, there are recent war movies. Some of the very best of them are 1917, The Last Full Measure, DunKirk and Hacksaw Ridge to mention a few.
What are the best military movies on Netflix?
To find out the best war movies on Netflix, all you have to do is search the platform and voila! You have your desired result. 
To Conclude
It has been an absolute delight doing this review of the best military movie of all time, and we hope you loved it. Now all you have to do is get any of the movies from Amazon, iTunes, or Microsoft, grab a bag of popcorn and enjoy! If you would like to read more movie reviews, you can check out our Bruce Willis movies, best African movies, best hair movies, best skateboard movies, best Disney Christmas movies, and best gymnastic movies, to mention a few. Also, if you're looking out for new movie deals, we've got something for you here as well.