According to Anthony Burgess, "The colors of the real world only seem real when you watch them on a screen." In movies, stories come alive, and we can take our eyes off our own lives and immerse ourselves in the experiences and realities of others. For this reason, we have put together 15 of the best immigration movies.
Immigration is one of the realities of our world, and it is important that you get to view life from the lens of an immigrant. Via these movies, you'll get to understand and relate to the struggles, hopes, and aspirations of immigrants. Let's dive right into it.
Reviews of Best Immigrant Movies
1. The Immigrant (2013)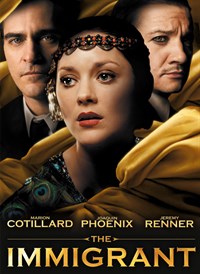 This movie begins in 1924, with polish catholic sisters, Ewa and Magda arriving at Ellis Island, New York City. However, both sisters are separated upon their arrival because Magda is diagnosed with lung disease and quarantined.
Ewa is almost deported, but she is assisted by Bruno, a low-rent stage impresario who takes a liking to her. With Bruno's help, Ewa starts to perform on stage, but she eventually gives in to prostitution. She is arrested, has a fall out with Bruno, and catches Emil, Bruno's cousin's eye, which only makes things worse.
Directed by James Gray, it is described by Michael Phillips of Chicago Tribune as "Gray's most satisfying to date, an ode to melodrama done with style and surprising restraint."
Cast: James Gray, Marion Cotillard, Joaquin Phoenix, Jeremy Renner
Box Office: $5.9 million
Genre: Drama
| | | |
| --- | --- | --- |
| Organization | Year | Award Name |
| CinEuphoria Awards | 2015 | Best Actress – International Competition: Marion Cotillard |
| Boston Society of Film Critics Awards (BSFC Award) | 2014 | Best Actress: Marion Cotillard |
| International Cinephile Society Awards (ICS Award) | 2014 | Best Picture Not Released in 2013 |
2. In America (2002)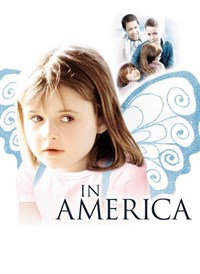 In America, one of the best immigration movies, is based on some of the real-life events of Jim Sheridan's life, it tells the story of an aspiring Irish actor and his family, who settle into a rundown Hell's Kitchen tenement in New York City filled with drug addicts and miscreants.
Having to deal with adjusting to a new environment and mourning their only son's death, the family barely manages to get by. One of the daughters befriends Mateo, a reclusive Nigerian artist plagued by HIV. Mateo is a lover of life who's character resonates with the philosophy of humanism.
Mateo's relationship with the family denotes better days, but first, they must deal with grief. Steve Persall of the St. Petersburg Times had this to say; "This is a tearjerker for all the right reasons. Because it's delicately manipulative and the characters are so precisely emotional". This is definitely a good watch for the family and they are available at cheap digital movie rentals.
Cast: Paddy Considine, Samantha Morton, Sarah Bolger, Djimon Hounsou
Box Office: $25.3 million
Genre: Road drama
3. Moscow on the Hudson (1984)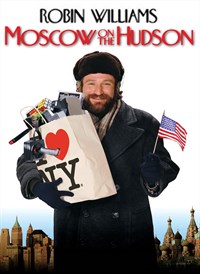 This tells the story of Vladimir Ivanoff, a saxophonist who plays with the Moscow circus and lives in a crowded apartment with his extended family. The circus troupe has a performance in New York City, but Vladimir almost misses this opportunity because he went late for a rehearsal. To secure his spot on the trip, he bribes Boris, the official in charge of the journey, with a pair of shoes.
However, while traveling, Vladimir decides to defect to the surprise of his friend, Anatoly. He runs from his Soviet controllers and hides behind a perfume counter at Bloomingdale's under the skirt of the clerk, Lucia Lombardo. He eventually stands up to his controllers, publicly announces his defection, and thus his sojourn in the city of New York begins.
Cast: Robin Williams, María Conchita Alonso, Cleavant Derricks, Alejandro Rey
Box Office: $25,068,724
Genre: Romantic comedy-drama
4. The Visitor (2007)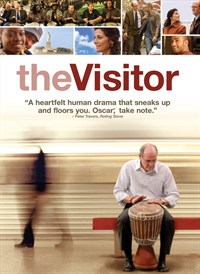 Written and directed by Paul McCarthy and available on movie sites, this movie tells the story of Walter Vale, a widowed Connecticut college economics Professor who visits his Manhattan apartment and finds a young immigrant couple; Tarek, a drummer from Syria, and his black girl, Zainab, living there.
Over the next few days, a friendship slowly develops between Walter and his unlikely house guests. This friendship awakens something on the inside of Walter. One night, Tarek is arrested for a crime he didn't commit, and he faces the risk of deportation. Walter commits himself to fight for justice to ensure Tarek's release. However, his efforts prove futile as Tarek is deported.
In the words of Peter Travers of Rolling Stone, The Visitor is "a heartfelt human drama that sneaks up and floors you." It is indeed one of the best immigration movies.
Cast: Richard Jenkins, Haaz Sleiman, Danai Gurira, Hiam Abbass
Box Office: $18.1 million
Genre: Drama
| | | |
| --- | --- | --- |
| Organization | Year | Award Name |
| AARP Movies for Grownups Awards | 2009 | Best Intergenerational Film |
| Brisbane International Film Festival | 2008 | Interfaith Award- Tom McCarthy |
| Film Independent Spirit Award | 2009 | Best Director – Tom McCarthy |
5. The Namesake (2006)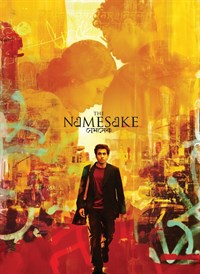 An adaptation of the novel by Jhumpa Lahiri, it follows the tale of a young Indian couple; Ashoke and Ashima, who settled in New York City and their American born children, Golgol and Sonia. Primarily, the story concerns itself with the complexities of being Indian and American at the same time.
As he grows, Golgol becomes a source of concern to his parents when he begins to act like young people do, becoming indifferent to his cultural background. His parents struggle to understand his modern American perspective on love and life in general, and when he introduces a white lady, Maxine, to them as his girlfriend, they go berserk.
Along the line, Ashoke dies, and his death inspires Golgol to begin to pay more attention to his Indian culture.
Cast: Kal Penn, Tabu, Irrfan Khan, Jacinda Barrett
Box Office: $20.14 million
Genre: Drama
| | | |
| --- | --- | --- |
| Organization | Year | Award Name |
| AARP Movies for Grownups Awards | 2008 | Best Intergenerational Film |
| National Board of Review (USA) | 2007 | Top Ten Independent Films |
| Stardust Awards, India | 2008 | Best Supporting Actor – Irrfan Khan |
6. Dheepan (2015)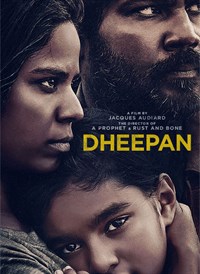 Winner of the 2015 Palme d'Or, it begins with the chaos of a Sri Lankan civil war. In a refugee camp, Dheepan, Yalini, and Illayaal pose a family of three using some dead people's passports.
They huddle on a boat heading to France and successfully arrive at their destination despite their illegal immigration process. With Illayaal's little understanding of French, they can communicate minimally. Dheepan secures a job as a caretaker of a housing project overrun with drug dealers.
Eventually, Dheepan is involved in a face-off with the drug dealers to protect his family. if you're curious to know how it went down, Dheepan is available for movie rentals, so you can get it and watch.
Cast: Antonythasan Jesuthasan, Kalieaswari Srinivasan, Claudine Vinasithamby, Vincent Rottiers
Box Office: $4.9 million
Genre: Crime drama
| | | |
| --- | --- | --- |
| Organization | Year | Award Name |
| Cannes Film Festival | 2015 | Palme d'Or – Jacques Audiard |
| International Cinephile Society Awards (ICS Award) | 2015 | Best Actor – Jesuthasan Anthonythasan |
| Miami Film Festival | 2016 | Best Film |
7. Brooklyn (2015)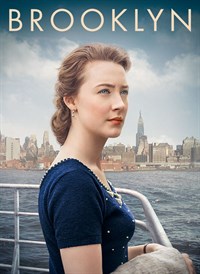 Based Colm Tóibín's book, this movie shares the story of Ellis Lacey, a young Irish woman. Ellis travels to New York City and on the voyage, she suffers seasickness which makes the journey unpleasant for her. The movie scenes on the sea bring to mind our best travel movies article. gets a job at a department store. Ellis meets Tony, an amiable plumber, and falls in love with him.
Unexpectedly, Ellis' sister dies, and so Ellis decides to return home to help her mother. Before she returns, Tony proposes marriage, and she obliges. Afterwards, Ellis returns home and temporarily takes on her late sister's job. Life back at home is entirely different, and Ellis becomes torn between her old and new life.
The consensus about the movie on Rotten Tomatoes reads; "Brooklyn buttresses outstanding performances from Saoirse Ronan and Emory Cohen with a rich period drama that tugs at the heartstrings as deftly as it satisfies the mind."
Cast: Saoirse Ronan, Domhnall Gleeson, Emory Cohen, Jim Broadbent
Box Office: $62.1 million
Genre: Romantic historical film
| | | |
| --- | --- | --- |
| Organization | Year | Award Name |
| BAFTA Awards | 2016 | Best British Film |
| Boston Online Film Critics Awards (BOFCA) | 2015 | Best Actress -Saoirse Ronan |
| British Independent Film Award | 2015 | Best Actress – Saoirse Ronan |
8. Ali: Fear Eats the Soul (1974)
Set in Munich Massacre, West Germany, this is one of the best movies about immigration. It tells the story of Emmi Kurowski, a sixty-year-old widow, and Ali, a forty-year-old garage mechanic from Morocco, who lives in a room with five other Arabs and describes his life simply: "Always work, always drunk."
Emmi and Ali meet at a bar where Ali is a guest worker, they dance together, he walks her home and before we know it, they are head over heels for each other. By merely falling in love and being together, Ali and Emmi offend everyone.
Unfortunately, Emmi and Ali become the subjects for gossip among neighbours and even Emmi's children disapprove of their relationship. The film is simple yet powerful and the characters, though separated by age and race, are able to hold onto the very thing that binds them together; their love for each other.
Cast: Brigitte Mira, El Hedi ben Salem, Barbara Valentin, Irm Hermann
Box Office: $15.698 thousand
Genre: Romance drama
| | | |
| --- | --- | --- |
| Organization | Year | Award Name |
| Cannes Film Festival | 1974 | Prize of the Ecumenical Jury – Rainer Werner Fassbinder |
| Chicago International Film Festival | 1974 | Best Feature – Rainer Werner Fassbinder |
| German Film Awards | 1974 | Best Female Performance – Brigitte Mira |
9. Paddington (2014)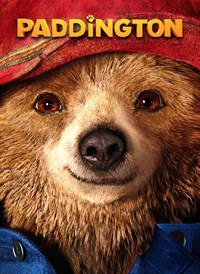 Creator Micheal Bond claimed Paddington was inspired by memories of viewing evacuee children arrive through Reading station from London during the Blitz. Even though Paddington is an animation, it is a movie about immigration to the US, and it tells the story of a young bear who journeys to London and seeks to settle in with an explorer whom his late uncle saved years ago.
Unknown to him, the explorer died years ago. Despite several obstacles, Paddington tries his best to locate the explorer's house and discovers that the man is late. Eventually, Paddington finds a permanent home with a middle-class family.
Moira MacDonald of The Seattle Times had this to say about the movie; "Paddington is, ultimately, about how a newcomer can become part of a family, and about how good manners and marmalade can get you out of any tricky situation – delightful messages, at any age."
Cast: Ben Whishaw, Hugh Bonneville, Sally Hawkins, Madeleine Harris
Box Office: $282.8 million
Genre: Live-action animated comedy film
| | | |
| --- | --- | --- |
| Organization | Year | Award Name |
| British Screenwriters' Awards | 2015 | Best British Feature Film Writing – Paul King |
| Empire Awards UK | 2015 | Best Comedy |
| Writers' Guild of Great Britain | 2015 | Best Screenplay – Paul King |
10. Spanglish (2004)
Spanglish tells the story of Flor, a Mexican single mother, and her daughter, Christina, after their immigration to the united states. Flor works as a housekeeper for a dysfunctional family while Christina is in high school. Flor finds it hard to communicate due to her inability to speak proper English, which affects her relationship with her employers.
Also, Flor and Christine are caught in the web of the Clasky's family problems, and she eventually has to resign.
According to its proponents, Spanglish is described as a "moving portrayal of the difficulty of family problems and self-identity- and perhaps to a lesser extent the difficulties and rewards of cross-cultural communication."
Cast: Adam Sandler, Paz Sa Vega, Tea Leoni, Cloris Leachman
Box Office: $55 million
Genre: Romantic comedy-drama film
| | | |
| --- | --- | --- |
| Organization | Year | Award Name |
| Image Foundation Awards | 2005 | Best Supporting Actress – Shelbie Bruce |
| Phoenix Film Critics Society Award (PFCS Award) | 2004 | Breakout of the Year – On Screen |
| German Dubbing Awards | 2006 | Outstanding Newcomer Performance |
11. The Big Sick (2017)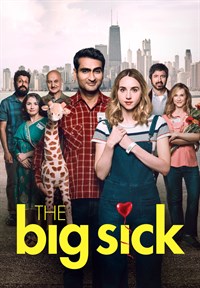 Based on the real-life romance of the writers, Kumail Nanjiani and Emily V. Gordon. The movie tells the story of a Pakistan American stand-up comedian disowned by his parents when he falls in love with an American born woman. Kumail hides his relationship with Emily from his parents for the fear that he might be disowned.
Later on, Emily finds out Kumail's parents intend to matchmake him with someone else, so she breaks up with him. Shortly after, she is diagnosed with a lung infection and hospitalized. Kumail is disowned by his parents, but eventually, things turn out fine for the couple.
Richard Roeper of Chicago Sun-Times describes the movie as "one of the best romantic comedies I have seen in a long time." If you're looking for great rentable movies this is definitely one
Cast: Kumail Nanjiani, Zoe Kazan, Holly Hunter, Ray Romano
Box office: $56.4 million
Genre: Romantic comedy film
| | | |
| --- | --- | --- |
| Organization | Year | Award Name |
| AFI Awards USA | 2018 | Movie of the Year |
| Broadcast Film Critics Association Award | 2018 | Best Comedy |
| Film Independent Spirit Awards | 2018 | Best First Screenplay |
12. Dancer in the Dark (2000)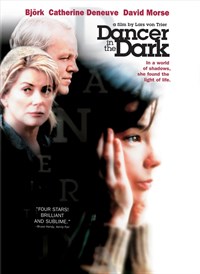 This is one of the famous works of writer and director, Lars Von Trier; this musical melodrama was set in Washington in 1964, and it centers on Selma, a Czech immigrant who migrated to the US with her son, Gene. Selma has an eye condition; hence she is losing her vision but so is her son.
Concerned about the state of her son's eye, Selma begins to save up for a surgery to have Gene's eye defect corrected. Unfortunately, Selma's savings are stolen by Bill, a neighbor with whom she has a close relationship.
In a bid to recover her money, Selma confronts Bill, they engage in a scuffle, and in the process, Bill dies. Selma is arrested and assigned a trial lawyer to represent her in court. The lawyer's efforts to ensure her release brings to mind some of the best lawyer movies we have reviewed, you can check them out.
In the words of Roger Ebert, "Dancer in the Dark smashes down the walls of habit that surround so many movies. Dancer in the Dark is one of the most emotional immigrant movies.
Cast: Björk, Catherine Deneuve, David Morse, Peter Stormare
Box Office: $45.6 million
Genre: Musical melodrama film
| | | |
| --- | --- | --- |
| Organization | Year | Award Name |
| ASECAN Awards | 2001 | Best Foreign Film |
| Blue Ribbon Awards | 2001 | Best Foreign Language Film |
| Bodil Awards | 2001 | Best Actress – Björk |
13. Avalon (1990)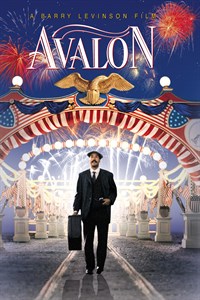 Set in the late 1940s and early 1950s, Russian Jewish immigrants Sam Krichinsky and his family face changing times. Television is new. Neighborhoods are changing, with more and more families moving to the suburbs.
Likewise, Sam's son, Jules, wants to try his hand at opening a large discount-appliance store with his cousin, Izzy. A completely different venture from the Wallpaper business, Sam runs. Jules and his wife, Ann, still live with his parents, but they move to the suburbs, a long, long way from everyone.
Slights and feuds arise, and the family seems to be growing apart; however, in the face of severe crises, which include a devastating fire, the family rally round and stand by each other.
Cast: Leo Fuchs, Eve Gordon, Lou Jacobi, Armin Mueller-Stahl
Box Office: $15.7 million
Genre: Drama
| | | |
| --- | --- | --- |
| Organization | Year | Award Name |
| Writers' Guild of America, USA | 1991 | Best Screenplay – Barry Levinson |
| National Board of Review USA | 1990 | Top Ten Films |
| | | |
14. An American Tail (1986)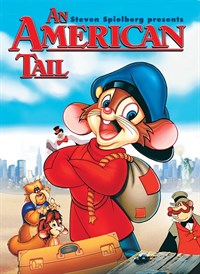 This movie follows the story of the Mousekewitzes, a Russian-Jewish family of mice who are ecstatic about relocating to America because there are supposedly no cats there. On their way there, one of them named Fievel, finds himself separated from the family, and he is washed overboard.
Believing him to be dead, the rest of the family continue on their journey. However, Fievel flows to New York in a bottle and begins his quest to locate his family and reunite with them. Faced by myriads of obstacles, Fievel remains defiant, and his efforts eventually pay off.
Common Sense Media had this to say about the movie "This is a heartwarming animated tale about the experience of immigrants coming to America. Told from the perspective of an adorable young mouse, An American Tail should engage kids in an important part of U.S. history." Although the movie is an animation, it will be a great addition to your movie collections. The movie is set to be featured in the Immigration in Film Series put together by University of Maryland's Centre for Global Immigration Studies. If you would like to read our review of another animated movie, you can check out our best Christmas movies article.
Cast: Phillip Glasser, John Finnegan, Amy Green, Nehemiah Persoff
Box Office: $84.5 million
Genre: Animated musical adventure comedy-drama
| | | |
| --- | --- | --- |
| Organization | Year | Award Name |
| ASCAP Film and Television Music Awards | 1988 | Most Performed Songs from Motion Pictures |
| Grammy Awards | 1988 | Song of the Year |
| Young Artist Awards | 1988 | Best Animation Voice Over Group |
15. The Godfather 2 (1974)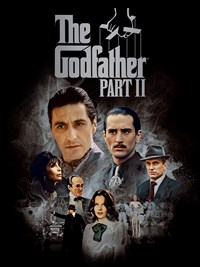 This is Francis Ford Coppola's breathtaking sequel to his first Godfather movie, which is known to have the most remarkable single final scene in Hollywood history.
In Godfather 1, we see how the Corleone family started from humble beginnings but worked hard to become the country's most powerful Mafia organization.
However, the sequel is centered on Michael Corleone, the best and brightest of Don Vito's sons, who attended college, enlisted in the Marines but eventually grew into a cold and ruthless man, obsessed with power.
The Godfather 2 is described by Gene Siskel, as beautiful, as harrowing, and as exciting as the original. According to critics, it may be the second-best gangster movie ever made". This classic immigration movie is an intriguing one and you can get it on affordable digital movie deals.
Cast: Al Pacino, Robert Duvall, Diane Keaton, Robert De Niro
Box office: $88 million
Genre: Epic crime film
| | | |
| --- | --- | --- |
| Organization | Year | Award Name |
| Academy Awards, USA (Oscar) | 1975 | Best picture |
| Academy Awards, USA (Oscar) | 1975 | Best Actor in Supporting Role – Robert De Niro |
| BAFTA Awards | 1976 | Best Actor – Al Pacino |
FAQS about Immigration Movies
What are the best drama immigration movies?
In this article, we took time out to indicate what genre the reviewed movies belong to. Asides Paddington and Brooklyn, every film mentioned in this article belongs to the drama genre. Since these movies made it to this list of best immigration movie, we can also conclude that they are also the best drama immigration movie. You can get every one of the movies at discount movie deals.
What are the best immigration movies about America?
Asides Paddington, Dheepan, and Ali; Fear Eats the Soul, every movie mentioned in this review is set in America. They give a sneak peek into what the immigrant experience is like in America.
What are the best movies about Mexican immigrants?
On this list of reviewed movies, just one of them, Spanglish, is focused on Mexican immigrants. However, there are many movies about Mexican American films. Some of them are; Machete, Harsh Times, The Night Before, and Diabolique, just to name a few.
Are there movies about refugees in America?
Yes, several movies document and shed light on the experience of refugees in America. Although this article's focus is movies about immigration, some of the best movies about refugees are; God Grew Tired of Us, Lost Boys Of Sudan, and Good Lie. You can look them up just in case.
What are immigration movies for the classroom?
Some movies included in this article have been used by teachers to explore the many immigration angles to aid their student's understanding of the concept. Hence, they are suitable for the classroom. They include; Brooklyn, The Namesake, An American Tail, and The Godfather 2. If you would like to watch these movies for educational purposes, you can get them at movie buying sites.
Conclusion: Best Immigration Movies
If you would like a glimpse into the world of immigrants, now you know where to start. Some of these movies will make you laugh, some will get you riled up at the fact that humans have to go through such harrowing experiences, and some will simply make you bawl your eyes out like a child just like some of the movies in our best soccer movies article did. so what are you waiting for? Order movies, get your box of tissue ready, and have a swell time.
Enjoy!